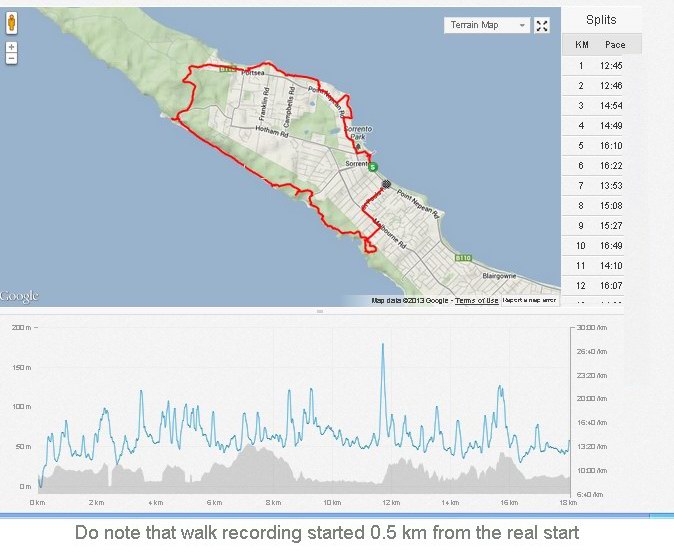 My Mornington
Images snapped on 23 June 2013 when the Ramblers Walking Group made a circuit of the Sorrento Portsea Artists' Trail.
Enjoy !!





Route with elevation produced by Strava.
Although the elevation changes up and down on sections is less than 50m, the spikes in the plot of minutes per kilometer (the inverse of speed), show the steepness of tracks up from the beach.